Have you ever wondered what goes into a cupcake? There are the obvious ingredients: flour, sugar, butter, and a little bit of love, but after that, it is up to the bakers. Some might add chocolate and others might add berries, but here at
my little cupcake
we add a touch of local. That's right, I said local. When possible we use Vermont-made ingredients to create our bite-sized, miniature cupcakes. Our butter (and boy do we use a lot of butter) comes from none other than the
Cabot Creamery
, made famous by their cheese.
Cabot butter comes to us straight from
Cabot, VT
, o
nly about an hour east of our Burlington bakery. We're proud to support such an honest local creamery.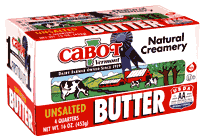 Our flour comes from King Arthur himself.
No, not that King Arthur. Our flour comes from the
King Arthur Flour
company. Now, I am sure you are wondering how flour can be a local ingredient. Well, devoted cupcake eater, King Arthur Flour is located about an hour and a half away in Norwich, VT. Some of these places might not seem local, but in our case, we are still able to celebrate our Vermont pride.
We also celebrate it with chocolate!
Barry Callebaut Chocolate
, our chocolate supplier is located about a half hour north in St. Albans, VT.
But the fun doesn't stop there. my little cupcake tries to buy locally grown ingredients, no matter what we need to use it for. We have milk products delivered from Shadow Cross Farms, in Colchester, VT and coffee and espresso products from
Black River Roasters
, in Burlington, VT. We even went so far as to have our cupcake stickers created by a local label company and our mural, cupcake decals, and my little cupcake t-shirts created by
New Duds
, in Colchester, VT. Local is in our brand, through and through. So now it is your turn, stop by either of our shops, and see if you can sense Vermont in our brand.
Stay sweet,